I havent seen a rainbow for a very long time. Today I saw one. ; )




I love the view from my window. I live in the heart of the city and it is seldom that chance upon green places. I fell in love with this place because of all the plants and the trees around.It reminds me so much of home. I have been wanting to go back to the provinces but my job just wouldnt let me. The air and the view is a great stress reliever.




The house I rent is in a family compound. The space lets them own 6 dogs, about a dozen hens, a dozen or so pegions and ducks! I counted 11 little baby ducklings. ;)


On the afternoons we hang around the garden breathing precious fresh air.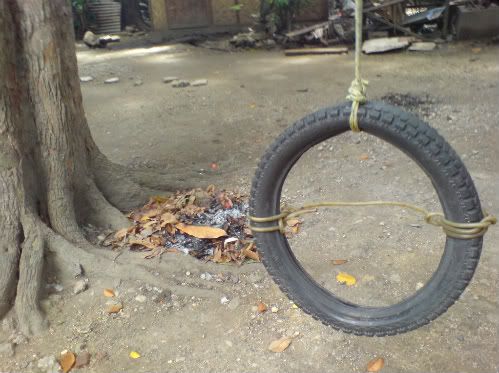 these are the things that make me feel:
happy